How to use the Base Station with your Dock to charge pods and upload data.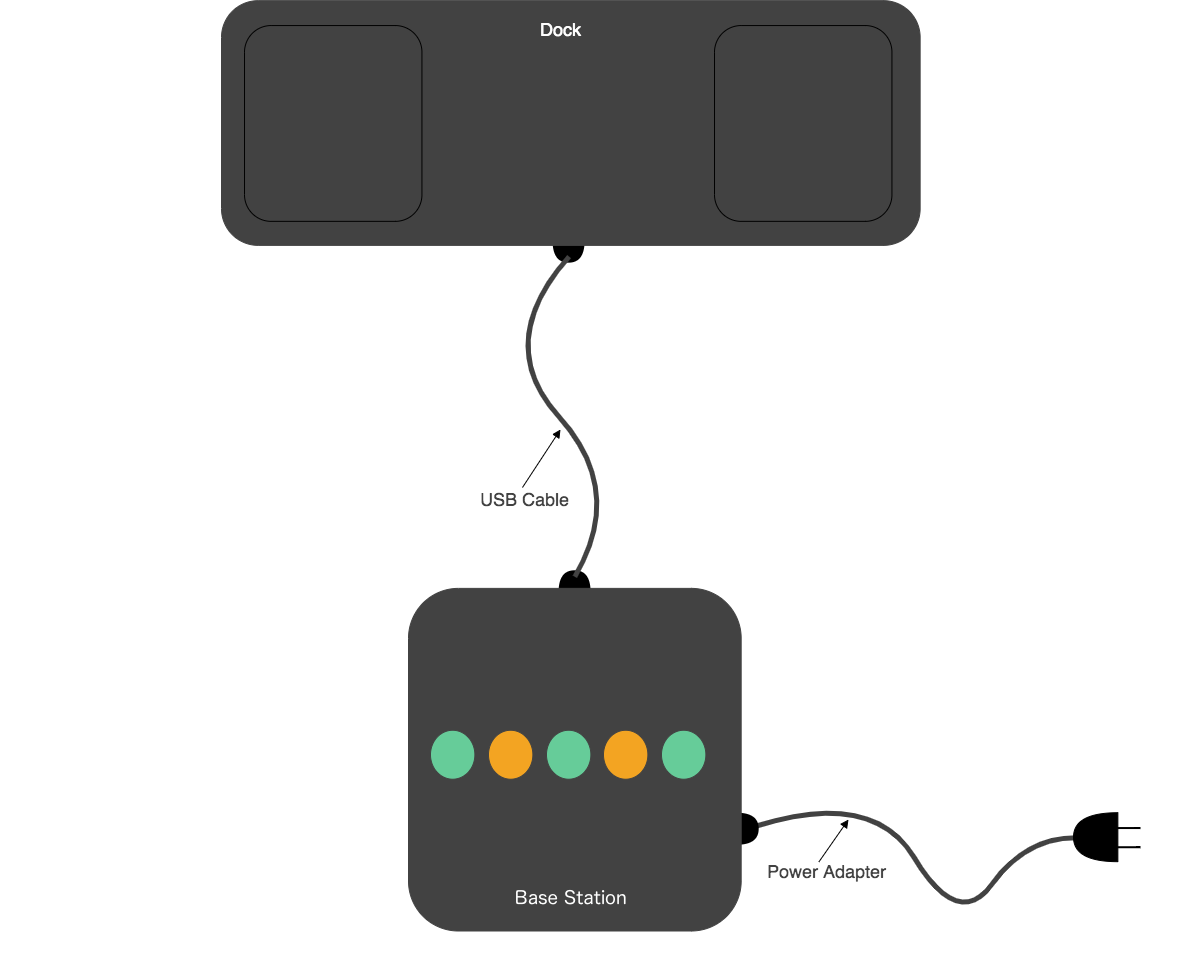 Set up your base station following these steps to make sure it is connected to your WiFi network and phone bluetooth
If you move your base station to a new location with a new WiFi network, you'll need to update the network and password using the Plantiga Setup app
If you get a new phone, you'll need to download the Plantiga Setup app and use it to sync your new phone to the base station via bluetooth
Always use the power adapter provided, as it ensures the base station will receive enough power to charge your insoles and safely power the Cloud Adapter at the same time.
Leave your pods docked and connected to the base station (with the base station plugged in) to make sure they're ready to go whenever you are
What do the lights mean?
Dock not connected - 3 red lights

Needs setup - Flashing green and orange

Ready to Dock - 3 white lights

Pods Docked - white to green gradient