Cloud Connector Logs
Sometimes the team at Plantiga might need to see your Cloud Connector Logs in order to diagnose an issue. Here's how to find & send them.
Click on your cloud connector icon and then on Options. Select Create Log Report.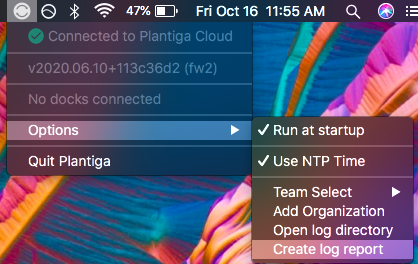 A new window will open containing a compressed Cloud Connector Log file. Select the PlantigaCloudConnectorLogs.zip file modified today.
Attach this file to an email to support@plantiga.com. We'll take it from there!